What is something you would never want to change about yourself?
Personality: geekiness+dorkiness
Physical: eyes


Wow it is warm!
I am tired and jetlagged, so not typing much. Just wanted you to know I flew in safe and sound. Took a shower, ate a mango then napped. And now bed time!

Details of Christmas forthcoming. :D
Merry Christmas everyone! And stay safe. :)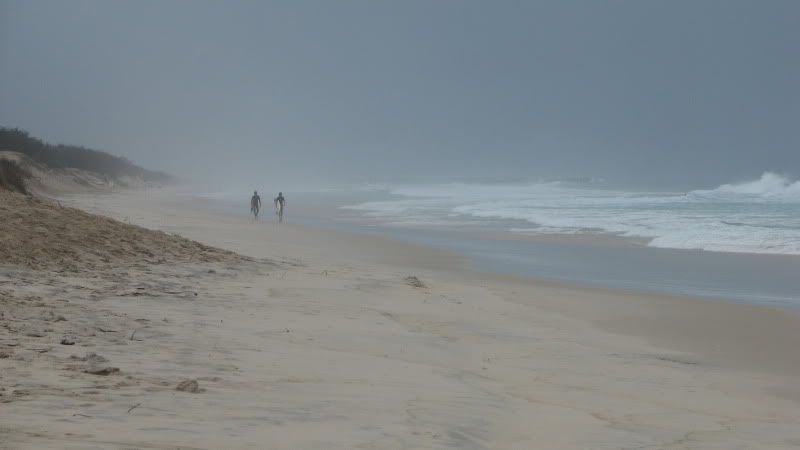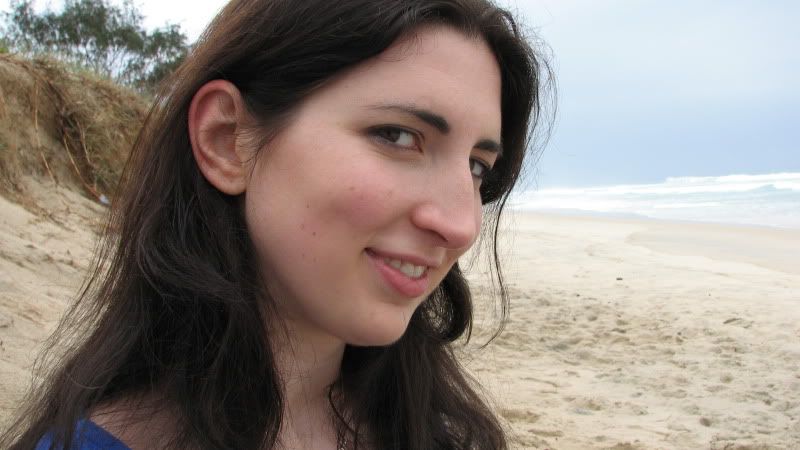 Then we planned on going back last weekend. And it rained. Again. But not only did it rain, Mike and I were sick! I got sick that morning. It was awful! The rain went and it turned out to be a perfect beach day but we were both inside sick.
We tried again this week. We were both a bit under the weather still but I WANTED TO GO TO THE BEACH!!!! so we went. It was gorgeous out so the beach was super crowded but luckily we found a parking spot and a spot on the beach. After getting all sunscreened we sunbathed for a bit then played in the ocean. Afterwards, we dried in the sun and repeated. It was SO much fun! I absolutely love the gold coast! It was also nice. I am normally self-conscious of myself so it was awesome not caring how I looked in my swimsuit. I didn't look bad, just not perfect (NEVER going to have fabulous legs!) but it was too nice of a day to care. :D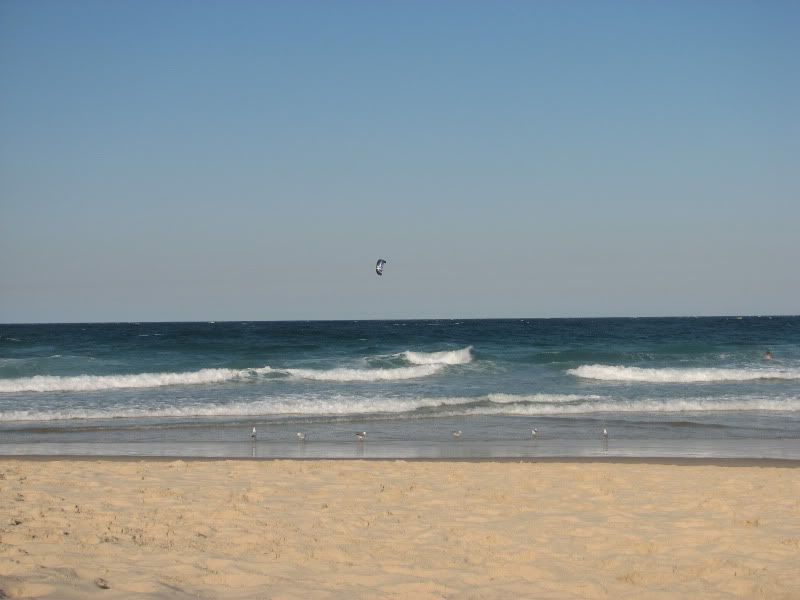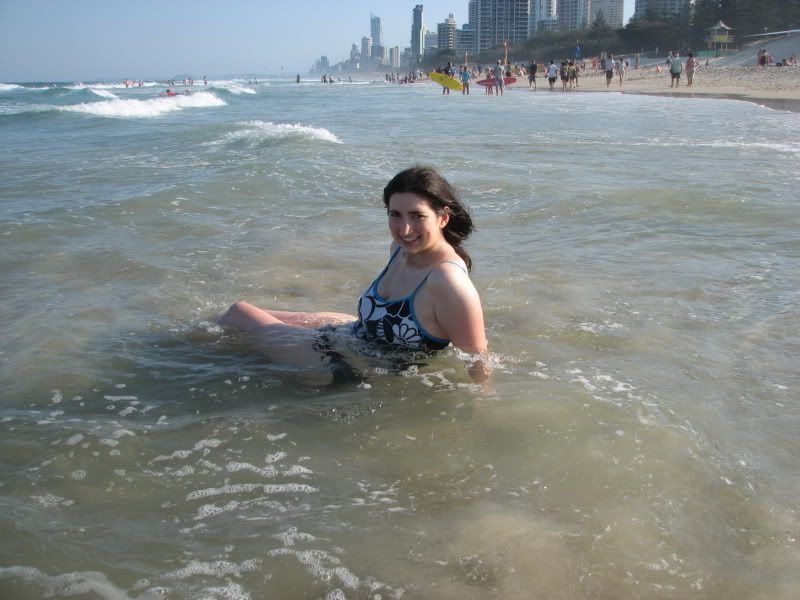 Once the sun went down it got cold because it was a super breezy day. We were going to wait until sunset to leave but left maybe an hour before. We will try again on a left windy day. :) We got there in the mid-afternoon so missed the major crowds. Maybe next time we'll get there even later. :)
Overall, awesome day. :D
The first time we went to the gold coast to play on the beach it was rainy. It was so lame. It was warm and sunny for 2 months straight and the one day we plan to go and do something outside, it rains! And of course it was clear after that! We went anyways but it was mostly sitting around and playing in the tide. It did not last very long. It was very pretty though.
-Mike was a devil and I was a school girl. We made costumes out of things we already had so we didn't have to buy anything. :P it was fun though, looking in closets and assembling costumes from things we already had. Plaid skirt=WIN!
-Halloween pumpkins were really expensive here. The asking price for a small sugar pumpkins (the ones that are $1-$2 in the US) was $25! I wanted to see if other places had them cheaper but they didn't have pumpkins at all! So I went to look at the expensive pumpkin later in the week and found out they were all sold out! So instead I got a honey-dew melon and made that into a jack-o-lantern. He turned out pretty awesome. :D
-Mike and I made crepe paper ghosts and decorated his mail box with them! And around midnight, just after cleaning things up and settling in, it started to pour! When we went out the next day to clean up crepe paper, all the orange paper washed out and was white! And the yard was littered in ghosts that blew away.
-The ducks enjoyed eating the melon seeds. :D
-We made a very UNHalloween dinner of corned-beef and cabbage. Festive, but wrong kind of festive. :P
-When making caramel apples I forgot to get skewers. I wanted to do it authentically because Mike has never made them. So instead of just dipping apples in caramel, I used double pointed knitting needles. They worked perfectly. :D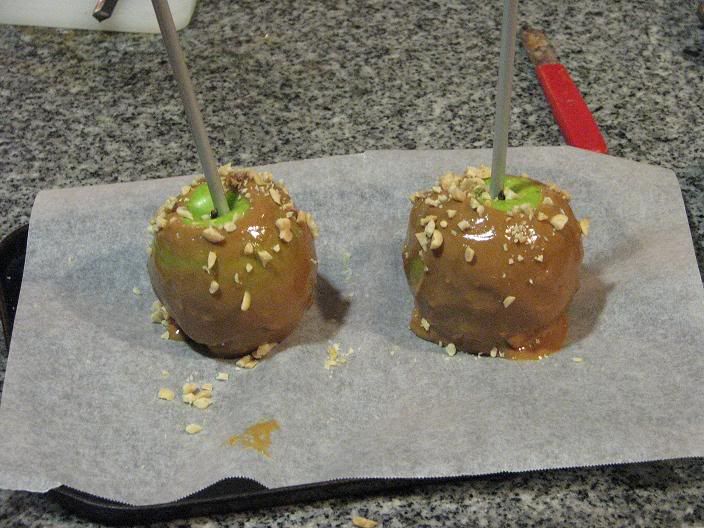 -And we got a trick or treater!! Mike didn't think anyone would come since we are in a sort of rural area that isn't easy to walk along looking for places giving out candy--if the house isn't decorated people don't go knocking since Halloween isn't really celebrated here. But I insisted so we set up a table beside the rode (couldn't let people in past the gates, dogs would eat them!) and left a note saying Happy Halloween and to just take 1 candy (we didn't get a lot, they don't sell bags of candy! :( ), and decorated it with the jack-o-lantern and crepe paper. And someone came!! I was so excited! :D But I feel bad. I should have said they could have 2 or 3. Now I have extra. Dang! :P
-We watched Shaun of the Dead. Wow that movie is crazy-whacked. :O :P
I hope I made them small enough it doesn't slow computers down. I couldn't get the LJ-Cut thing to work!
Current Mood:

giddy
There was a part of the trail where the guide veered from the course and Fred did not like it. Since he was an auto-pilot horse, he stuck to the path and did what he was trained to do, but didn't respond to my stopping him and turning. The guide had to come help me get Fred back in line. At least Fred was moving slow. I think he wanted grass to eat. He was so cute drinking from the creek, even though it did cause some horsey traffic jams.
The guide was a girl about 20 and spent the whole ride hitting on Mike. It was really cute. Especially since Mike was completely oblivious to it!
By the end I was so ready to stop. Of course we ended up trotting again! My back was so sore from it! And my legs are still sore, 4 days later! I still wasn't completely non-nervous in the end. If/when I go again, totally saying I am a pansy again! Oh and I refused to get off my horse before Mike could get his camera and take a picture of me on my horse. I didn't go through all that to have no photographic evidence! :P
But overall it was fun! When we finished they gave us tea and bread (they called it damper. wth?). I smothered it in jam and had way too much. I love bread. But I totally earned it. And horseys are so fuzzy. :)
Oh and I sang the My Little Pony theme song to my horsey. And the Kookaburra song. I thought he could use some music while he worked. :)
I was really excited about it the weeks before. But SOOOO nervous the day we were going. I was signing the waver saying the horse place wasn't at fault if I die and suddenly I am thinking AHHH!!!! I DON'T WANT TO GO!!! But Mike already paid for our trip and I don't think they would give a refund for a breakdown. So they started matching us to horses. I completely shamelessly admitted I was nervous and freaking out so they gave me a gentle horse with auto-pilot. It didn't always work though. Mike's horse didn't like my horse (Fred!) so when we lines up mine didn't want to stand next to his and Fred wandered to the side a bit eating grass. I was worried BECAUSE I NEVER DROVE A HORSE BEFORE and since he is auto-pilot horse, didn't respond what I was trained to do. But once we started our walk, Fred got into line line a good horsey and we were off. I was a little annoyed I didn't bring my camera since there were awesome scenes and baby cows! But then our guide wanted us to learn to trot and trotting would have killed my camera. I have no idea how the people who brought cameras managed! I did NOT like trotting. But since I had an auto-pilot horse, if the guide trotted, I trotted. It helped that Mike's horse did NOT want to trot and he was ahead of me so if he slowed down, my horse slowed down.
Right as I am stepping into the shower last night the power went off. After some major OMPZ!!! I tried to get dressed best I could in the dark and made Mike get out a bunch of candles. Spent a good amount of time lighting them and in other circumstances could have been romantic and fun. But I do NOT like power-outages and the dark so I was all spazzy. It came back on just as I was snuggling in bed to go to sleep. I had a bit of a freak out over not being connected to the interwebs and went online see what I missed in that 3 hours (nothing :P) and then slept. I did a power work out yesterday and so I was pretty spacey and toasted last night and it didn't go away until I woke up! Trying to motivate myself for a quick run but not sure. I AM walking to the bus but I don't think that really counts as a workout. I want to be able to feel confident in my swimsuit when I go tot eh Sunshine Coast at the beginning of November. I am ok with everything except my thighs which I hate. Probably going to lose from everywhere else first but hopefully I will lose an inch on the legs too. That is my goal anyways. We'll see how it goes. Worst case scenario, I wear shorts. :P And for about 5 days now I have having this nagging anxious feeling that I can't really explain but it feels like something is going to go wrong or something is bothering me. It isn't school or anything so I don't know what is going on. Very annoying. Happy note, I saw a baby cow yesterday. :D


I'll just get a pay as you go phone when I go back to the US this christmas then figure things out after I am done with school.
Well, my US number, that I have had for over 5 years is gone. It is really annoying though. I tried cancelling it before coming here and they suggested I go on a 'sleeping' plan where I keep it active but not use it for $10 a month. I took it because I love my cell number and didn't want to lose it. However, there is a 6 month limit on it that they didn't tell me about. I found out checking my bills yesterday. I love the number but it isn't worth $59 a month to not use. I just wish I was told there was a limit on the time at the very beginning because then I wouldn't have even signed up. And when I cancelled it today they tried to put me back on! But then couldn't because I was already on it. Grrrr I am annoyed. At least my contract was up so I don't have a $200 fee. Just another $59 bill I have to deal with.


But anyways, break! Yesterday I did house-work. Cleaning, changing sheets, dusting (wow it is bad! dust-storms+dry weather+heat), dishes, laundry. That reminds me, clothes are on the line! Today is hopefully shopping day, though I am not 100% sure what I want to buy. I need another pair of shorts. I am also thinking about getting the Sense and Sensibility and Seamonsters book. Though it is hard to justify it since books are so expensive here. Tomorrow I am back into the city for the markets and touristy stuff. Going to Brisbane museum! The rest of the week is up in the air.

Friday I leave for the gold coast where I am going to ride a horse on Saturday! I am excited. I had a bad experience before but it will be awesome this time. Yay! :D
Sunday went to the botanical gardens. Yesterday was the start of the week break! Yay! I didn't have week breaks in the US. Not during the middle of school term anyways. It is kinda weird. Not bad weird. I can totally get used to it. It is kind of like when teachers give us 'work days' for assignments in lieu of lectures. I sometimes make my own but we do get free days too. It is kind of lax considering it is graduate level!
It was a clever story idea though I wish more was in the story and less in the character introductions--that was the main part of the play. But I loved how the actors during intermission went out and interacted with people, welcoming strokes and hissed at people. I thought that was super cute.
It did get annoying when the people in front of us wouldn't sit down after intermission and were still standing when the play started up again. But that isn't all there fault. Someone else stole their seats and they were stuck with their seats since they weren't getting up. But still, it was uber annoying.
Overall, I thought it was fun and clever as long as you didn't disect it and think hard.
en.wikipedia.org/wiki/Cats_%28musical%29
<--the "story"
I loved Rum Tum Tugger though Mr Mistoffelees has the catchiest song.
www.youtube.com/watch
<--Song sung by Rum Tum Tugger about Mr Mistoffelees. It is awesome but also totally shows the trippiness of the play. It is from the 80s recording of the play. Song is still awesome. :D
I give it 8.5/10
I forgot to write about the play and since one of the songs have been stuck in my head since Friday, I thought I would write a little bit. Forst off, the dancing and costumes were awesome. Dorky awesome, but still awesome. And the songs were good too, though someitmes I had no idea what was going on. Going into the play, people who had seen it before warned us that it sometimes didn't make much sense. So we knew it would be trippy now and again. And it was seriously trippy. Mike and I decided that Andew Lloyd Weber was having a bad trip when he came up with Cats, until we found out most of the content was taken from a book by T. S. Eliot, so then we decided he was the one with the trip but Weber wasn't completely untripped. Especially the floating UFO thing at the beginning. And the flashy lights.
Current Mood:

chipper