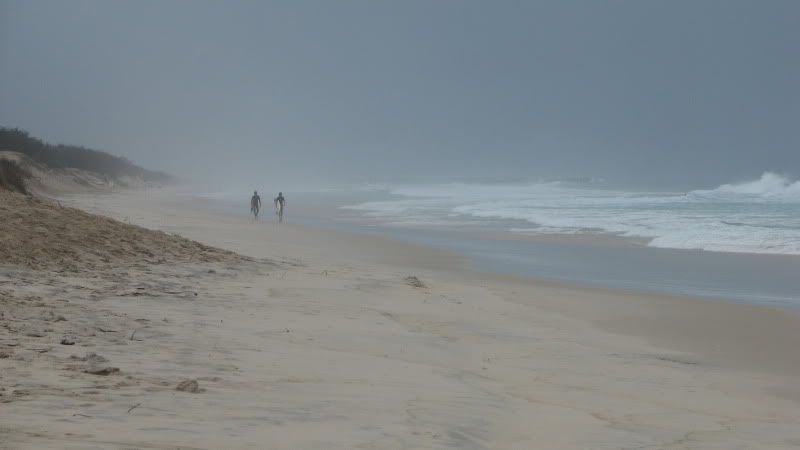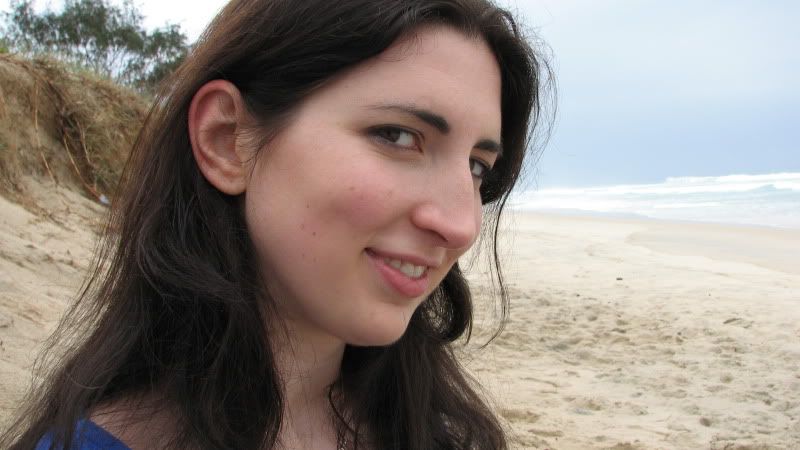 Then we planned on going back last weekend. And it rained. Again. But not only did it rain, Mike and I were sick! I got sick that morning. It was awful! The rain went and it turned out to be a perfect beach day but we were both inside sick.
We tried again this week. We were both a bit under the weather still but I WANTED TO GO TO THE BEACH!!!! so we went. It was gorgeous out so the beach was super crowded but luckily we found a parking spot and a spot on the beach. After getting all sunscreened we sunbathed for a bit then played in the ocean. Afterwards, we dried in the sun and repeated. It was SO much fun! I absolutely love the gold coast! It was also nice. I am normally self-conscious of myself so it was awesome not caring how I looked in my swimsuit. I didn't look bad, just not perfect (NEVER going to have fabulous legs!) but it was too nice of a day to care. :D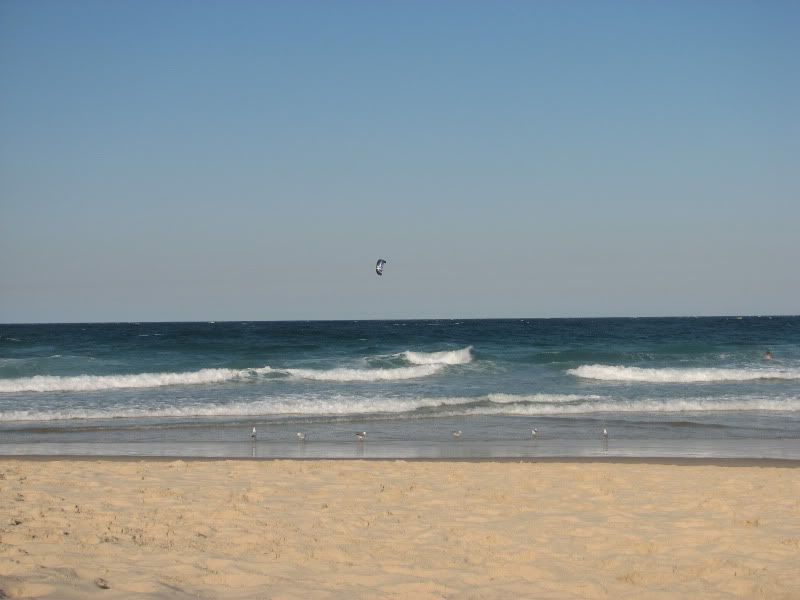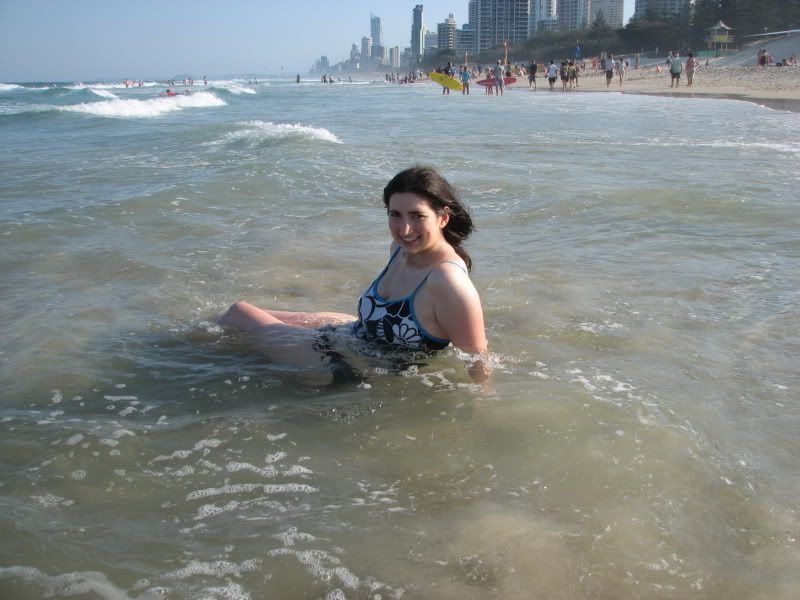 Once the sun went down it got cold because it was a super breezy day. We were going to wait until sunset to leave but left maybe an hour before. We will try again on a left windy day. :) We got there in the mid-afternoon so missed the major crowds. Maybe next time we'll get there even later. :)
Overall, awesome day. :D
The first time we went to the gold coast to play on the beach it was rainy. It was so lame. It was warm and sunny for 2 months straight and the one day we plan to go and do something outside, it rains! And of course it was clear after that! We went anyways but it was mostly sitting around and playing in the tide. It did not last very long. It was very pretty though.